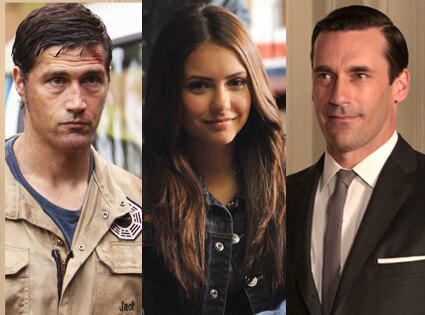 Depois de anunciar as séries consideradas melhores comédias de 2010, a E! divulgou a sua lista de melhores dramas. Eles seguem também em contagem regressiva:
10. Mad Men
09. The Walking Dead
08. Fringe
07. Grey's Anatomy
06. Sons of Anarchy
05. True Blood
04. Dexter
03. The Vampire Diaries
02. Friday Night Lights
01. Lost
A lista está mais controversa que a de séries comédia, não?