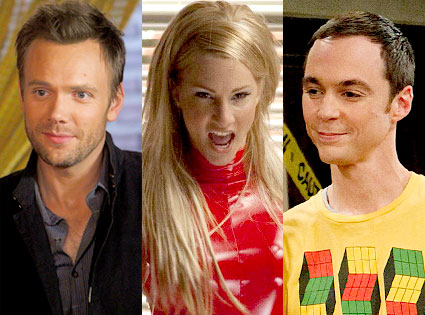 O site E! Online apresentou sua lista de melhores comédias de 2010. Ela pode ser vista como uma prévia dos  indicados ao Globo de Ouro 2011, que serão anunciados dia 14 de dezembro.
A lista é composta pelos seguintes nomes em contagem regressiva:
10. Louie
09. Party Down
08. Parks and Recreation
07. Raising Hope
06. Chuck
05. How I Met Your Mother
04. The Big Bang Theory
03. Community
02. Glee
01. Modern Family
Sua série favorita está na lista? Concorda com as posições das séries?